Hope is a priceless
treasure.
Always fleeting — rarely secured — it seems more people are losing hope these days than finding it.
Are you ready for something to feel
about?
This hope is for you, right now.
The message of Jesus proclaims that hope is real. Jesus is referred to as the Living Hope. His resurrection secures eternal life in heaven. The hope of receiving heaven is no longer a wish or a dream, but a certainty.
Join Us for 30 Days of Hope
Step 1
Request Your Download
Our free 30 Ways to Find & Spread Hope download outlines ways you can explore real, true hope in Jesus.
Step 2
Spread Hope
Follow along and start finding and spreading hope in our community!
Step 3
Come Discover Hope with Us!
We'd love to connect with you and talk more about the real, true hope we have in Jesus.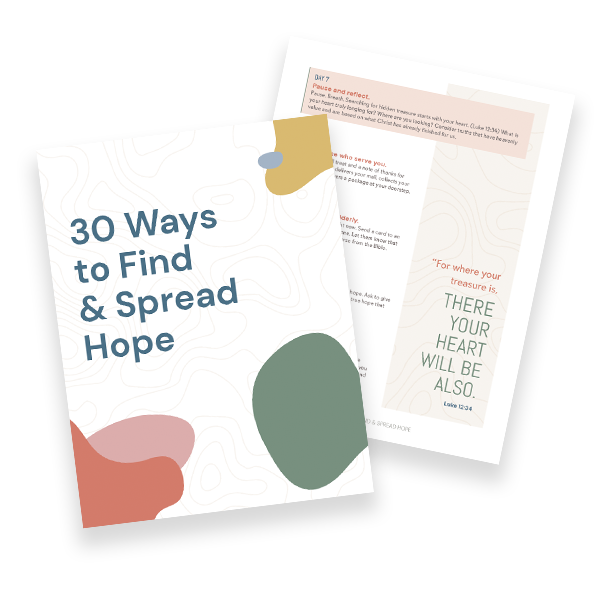 Request Your Free Download.
Complete the form below to start your journey of hope!